Happy Friday everyone!

Here are a few reminders about some upcoming events:
Movie Night!
Grab your popcorn and head over to our CSA Discord server Saturday night (1/16) at 7:00pm for a screening of the movie Inception! Make sure to join our Discord server so you can partake in these super fun events and meet other CSA members. RSVP Today!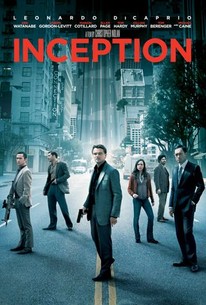 Post-Baccalaureate Study Opportunity!
If you are a student that is graduating soon, the MIT Department of Brain and Cognitive Science has a great opportunity for you! They are currently taking applications for their Research Scholars Honors program, which will allow students to conduct supervised research, take academic courses at MIT and prepare for a PhD. program. If you'd like to learn more about the program and application, visit their website.
---
CSA Applications!
There are still a few more spots available on our committees! Don't miss out on the opportunity to become more involved and to build more leadership experience!
We are also still in search of a treasurer to join our board. If you have experience working with money or enjoy brainstorming for fundraisers, this is a perfect opportunity for you! All applications are linked below.
Guest Speaker: Dr. Jaeggi
Join us next Tuesday (1/19) at 7:00pm for a presentation by our guest speaker, Dr. Jaeggi! Dr. Jaeggi has a courtesy appointment in the Department of Cognitive Science and is an Associate Professor in the UCI School of Education, where she heads the Working Memory and Plasticity Lab. She will be presenting her research and answering any questions you may have. If you'd like to learn more about Dr. Jaeggi and her lab, visit her faculty page and research website. RSVP Today!
---
UCI Alumni Association Event: What Matters to Me and Why


Register for UCIAA's upcoming event, What Matters to Me and Why, happening on

January 21 at 6:00pm!



What Matters to Me and Why is an alumni speaker series that explores how student experiences have profoundly impacted their career paths and life journeys. Our featured speaker for Winter 2021 is Roxy Shih '10, an Asian-American, internationally acclaimed, and Emmy-nominated writer/director and speaker. You don't want to miss this!

REGISTER HERE!


Important Links
---
** If you're not already a member on campusgroups, please follow this link and click "join"
CSA Discord Server - Follow this link and click "accept invite" to chat with members and the board anytime!
Interest Form - Required all members fill this out. We use these responses to create specific meeting topics and activities, as well as recruit guest speakers according to your interests.
CSA Campusgroups Page - Here you can see upcoming events and RSVP. We will also post meeting topics and links here.
Our Facebook Page - Post to see who you share classes with and interact with the Cognitive Science community!
UCI Cognitive Science Colloqium - This is a student-run speaker series on various hot topics in cognitive science. This series is more aimed toward graduate students so don't worry if some words/concepts sound like Latin
Cognitive Science Research Labs - A list of all the research/labs being done in the cognitive science program. A great place to find labs that you'd be interested in partaking in!
Psych Research List - A website with a compiled list of internship opportunities and grad school information for psych and cog sci students.
CSA Goodie Bag! - A site of various resources made by the CSA; Includes news in the field of cognitive science, activities to help students relax and study (word searches, podcasts, Spotify playlists, etc.), and zoom backgrounds to help you get through the quarter!